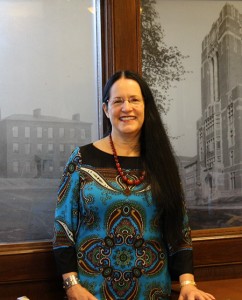 Email: mkallet@utk.edu
Twitter: @mkallet
Office: 865-974-5401
Upcoming Events
June 27: Mayor Madeline Rogero announces Marilyn Kallet is named Poet Laureate of the City of Knoxville.
"I am so pleased to announce Marilyn's appointment as our next Poet Laureate," Mayor Rogero said. "She is a great and gifted writer, and she has been a champion for poetry's ability to bring people together and help heal individuals and communities. She loves Knoxville and East Tennessee, and I can't wait to read and hear the work she will produce as Poet Laureate."
Tuesday, October 9, 5:30 p.m.: Poetry reading for the Knoxville Museum of Art Guild. Contact: Susan Watson. (susanwatson3907@gmail.com)
Friday, October 11, 3-4 p.m.: Nashville Public Library, Poetry reading for Southern Festival of Books, sponsored by Humanities Tennessee. Book-signing in the colonnade, 4-4:30.
Saturday, October 12, 1-3 p.m.: Poetry reading with local Knoxville authors, Autumn Authors' showcase, Barnes & Noble.
Tuesday, October 24: "Praise Songs in Troubled Times," writing workshop, Rowe Branch of the San Bernardino Public Library. Free and open to the public. San Bernardino, California.
Wednesday, October 25, 2 p.m. : I interview Sherlock, the San Bernardino Police Department Spokesdog. San Bernardino, California.
November 2, 7 p.m.: Secret City Poetry Night, Oak Ridge Civic Center, Social Room. Poetry reading with Black Atticus and Erin Elizabeth Smith.
December 8, 4:30 p.m.: Poetry reading and Chanukah tales, The Bird and the Book, 1505 E. Broadway Avenue (Southland Books), Maryville, Tennessee.